Arvixe web hosting is one of the leading and most popular web hosting service providers. Founded in the year 2003 in San Luis, Obispo, CA by Mr. Arvand Sebatian and now owned by Endurance International Group, Arvixe has been ruling the industry for over a decade with their praise worthy performance. Interestingly, the company has over 80 employees but it does not have a headquarter. Yes, you read that right. Their team is remotely located and still is able to offer smooth operation in catering to the worldwide customer requirements. This ever growing company has made its way to Inc.500 list for two consecutive years i.e. 2011 and 2012 and has won many laurels for their flawless customer service and best performance.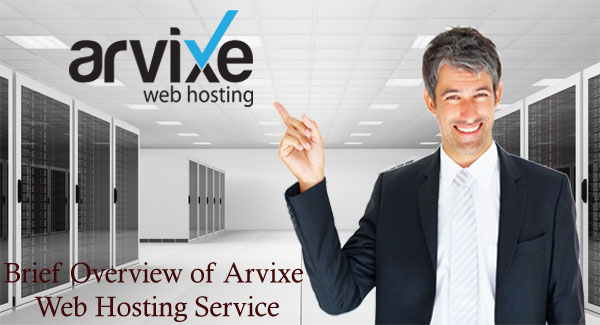 Arvixe Web Hosting Services
With Arvixe you get a variety of hosting services. Whether you are looking for hosting your website or blog or for e-commerce, they have you covered with their wide range of hosting platforms. They have a strong and efficient support staff that offers 24*7 support via LiveChat and Tele-support. You get free website transfer if you wish to migrate to Arvixe and your account is also automatically setup without the need for you to worry much. They have robust datacenters located at Houston and Dallas that ensures uninterrupted power supply.
Hosting Plans
Arvixe is a popular choice of many for providing a world class hosting experience and features while being easy on the pocket. Their basic personal plan comes with unlimited disk space, unlimited data transfer and six websites to host with free domain for lifetime use and you need to pay just $4 per month. The business class costs $22 per month with all the features same as that provided by the personal plans but includes a free lifetime SSL certificate. The reseller class offers 50 GB of storage space with 500 GB of data transfer, free domain name and free SSL certificate at $20 a month. The fully managed VPS class comes at $40 monthly with 50GB dedicated disk space, 1.5 GB memory, four CPU cores, two IP addresses and unlimited data transfer. The dedicated class comes with 100% server management, nightly security updates and choice of software as per your convenience. They offer two choices. If you go for single processor servers, the cost starts from $175 per month while the multi-processor server starts from $359 per month.
Features of Arvixe Web Hosting
Arvixe has a variety of features to offer. A feature like RV soft backup offers daily backups and regular virus scans keeps your site fully protected and secure from malware attacks. With Arvixe web hosting you get webmail support, email forwarder and auto responders with unlimited email accounts to access a feature that is not provided in many other web hosting providers. They also have a developer tool called RVSiteBuilder and Cloudflare CDN to give fast operational speed. You can make your site SEO friendly using Attach SEO. They also offer Softaculous Script Installer to enable installation of WordPress.
After going through the Arvixe web hosting reviews from various customers, we bring you a compilation of the pros and cons of using Arvixe.
Pros and Cons of Arvixe Web Hosting
Pros:-
60 days money back guarantee
Way above the standard 30-day practice, Arvixe goes an extra mile ahead in catering customers giving them 60 days money back guarantee.
24*7 customer support
The key factor that is responsible for grabbing Arvixe good reviews is their hardworking and technically sound customer support that always strives to sort issues with the least response time.
99% uptime
They have an impressive uptime and you get guaranteed 99% uptime all throughout else you receive credit on your hosting charge.
Attractive discount coupons
With all the awesome features that you receive, there can't be anything else one can ask for and yet you get attractive discount coupons to cut down on the price factor.
Cons:-
Cost
The personal class may seem to be slightly on the expensive side than its competitors restricting the access of domains to just 6.
     2.  Limited CPU Use
You may get unlimited domains only if you limit the usage of Arvixe CPU.
Conclusion
There's no other web hosting provider that ensures absolutely reliable, most trusted and quality service than Arvixe. In fact, it has also ranked high in many of the hosting review sites for its performance and cost effective plans. Arvixe is not only loaded with simple-to-use features and user-friendly cpanel but also gives totally hassle-free operation while being easy on your pockets.