When we talk about an award-winning web hosting service, we cannot forget Bluehost web hosting. It is known as an award-winning web hosting service provider. Bluehost offers easy-to-use web hosting packages which can be used by Individuals and Business persons easily. If you want dedicated WordPress hosting solution, you can choose Bluehost WordPress hosting anytime. Bluehost is also known for its world class hosting which is secure, fast and reliable.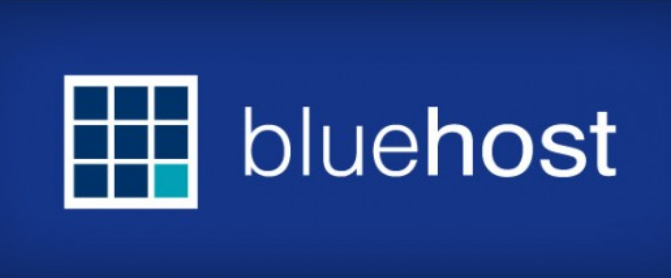 Bluehost is a reputed brand which was founded back in 1996 and a part of Endurance International Group which owns many reputed webhosting brands like HostGator, iPage, JustHost etc. They are very trustworthy brand with many happy customers. We are reviewing Bluehost web hosting for you. This Bluehost hosting review is based on Features, Pricing, reliability and many other points which are important to check before purchasing webhosting package.
Plans and Pricing
Bluehost provides various types of hosting packages like Shared Hosting, VPS, and dedicated Servers. Every package is affordable to your pocket. In shared hosting category, you get two hosting plans which are named as Standard and Pro. These plans are priced at $3.49 per month and $6.49 per month respectively. You need to use Bluehost discount link to avail discount on Bluehost hosting.
In standard plan, you get unlimited disk space and Bandwidth. Also, you can create unlimited email accounts, but you can host only one domain on this hosting account.
In Pro plan, you can host unlimited domains on a single hosting account. You get unlimited disk space, Bandwidth and email accounts. These shared hosting plans from Bluehost are very affordable for newbie bloggers and webmasters.
VPS Hosting plans are priced from $29.99 per month to $119.99 per month. These VPS plans are suitable for those who handle websites which receive huge traffic. Its powerful server configuration can easily handle high traffic. VPS plans are costly than shared hosting, but if you want powerful hosting, you should opt for Bluehost VPS.
Bluehost Reliability
With 24/7 online support of Bluehost makes it most reliable hosting provider. If we check other customer reviews, we can say that it has very active and knowledgeable support staff which will help you to solve your doubts and problems.
If you feel Bluehost hosting is not satisfying your websites needs, you can change your hosting and get your money back. With 30 Days money back guarantee by Bluehost, they'll return your money without asking any single question.
While we are talking about reliability of Bluehost, server uptime is an important point. Bluehost claims that their servers has 99.99% Uptime guarantee, which is a very good for keeping your website up every time.
Advantages of Bluehost hosting
Except core features, there are many advantages of Bluehost hosting. These advantages comes with every web hosting plans. Let's take a look at these Advantages.
One click Script Installer:-
Bluehost supports more than 250 Content Management scripts. Its free Auto installer helps you to install any of these 250 CMS softwares with one click.
Bluehost servers have Spam traffic filtration software, which prevents Spam traffic which is coming to your websites this will help you to keep your website safe from spam and hackers.
Bluehost uses SSH OR secure Shell Access technology which secures your access to your hosting account. With SSH, you can use your hosting account, uploading and Modifying your website with Security protection.
Verdict of Bluehost Review
Bluehost is a wonderful web hosting service provider. It is a part of Endurance International Group and a Sister company of HostGator. Bluehost is oldest web hosting service provider who is working from 1996, so they have huge experience in webhosting field. If you look at Pricing of web hosting packages, you'll find it affordable and suitable for your needs. Also, its award winning service with 99.99% uptime guarantee, world class customer support and strong and secure servers make Bluehost a wonderful web host. We recommend Bluehost for your blogging needs as it has one click installer which can install all blogging platforms with just one click. If you are a Web developer, you can choose Bluehost because it supports almost all types of web developing languages. We give Bluehost web hosting a double thumbs up. You can definitely buy it without hesitation.